Residents and descendants of immigrants to Old Somerset Co., MD and Sussex Co., DE 1600-Date
This project includes all the data in my files to date and covers immigrants and their descendants spread throughout the U.S. that typically immigrated to old MD and VA. It is a work-in-progress and includes nearly 30,000 individuals as of this time. If you are one or have roots on the Eastern Shore of Maryland/Delaware, you will find relatives here!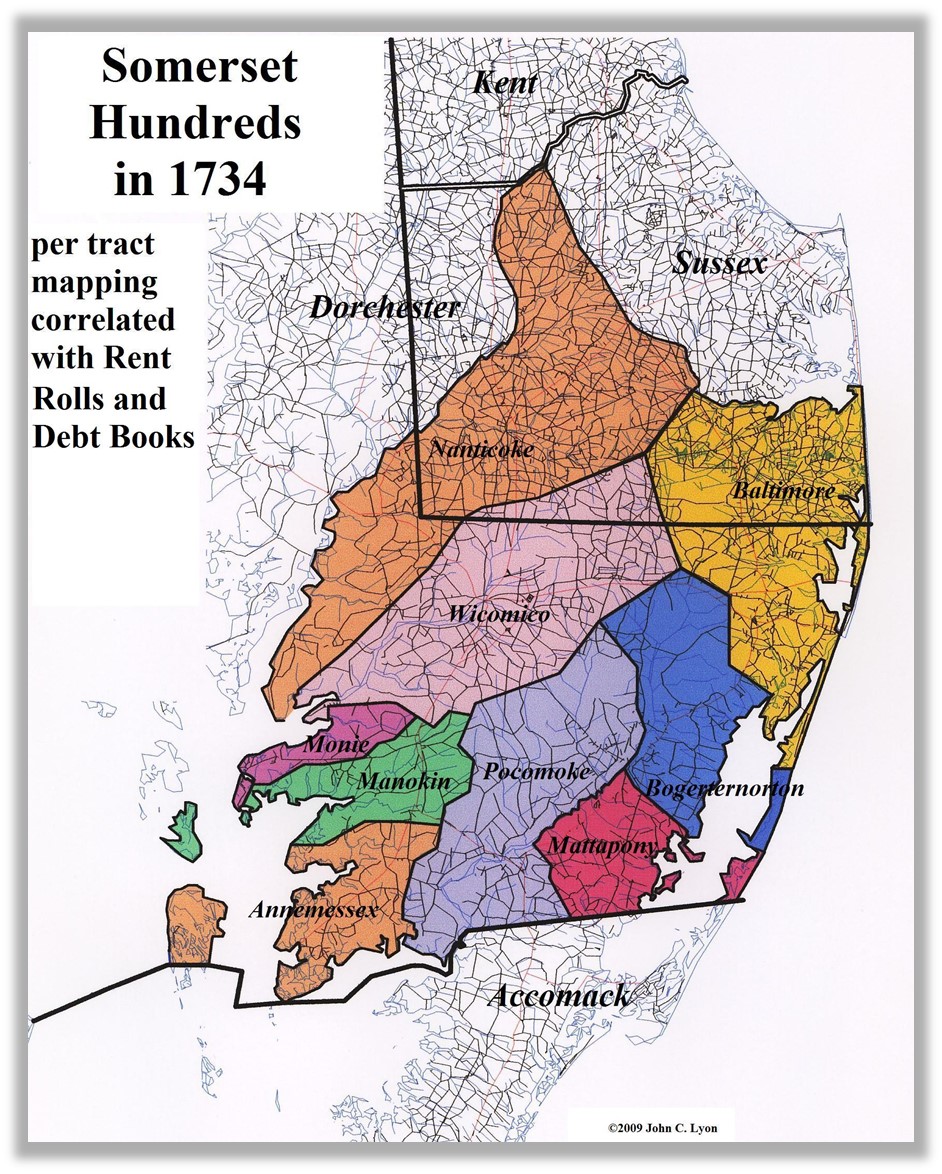 Old Somerset County, Maryland as it looked before 1742 made up of various hundreds . It was formed in 1666 when only a few settlers were in the region. In 1742, it was split north/south down the middle when Worcester County was formed. In 1750, its top was cut off when the Transpeninsular Line was run to define where the Delaware/Maryland border was located. However, it was not till 1774 that Delaware took over administering lands and people north of that line. Finally, in 1867, Wicomico was formed out of Somerset and Worcester. Our ancestors may have lived in Somerset, Worcester and Wicomico (or Sussex in Delaware) over the years and never moved! ENJOY!
---
Table of Contents
Pedigree Chart for Adam Hitch
Surname List
Index of Names

---
Contact Information
Send E-mail to mikehitch@mikehitch.com
Send mail to:
Mike Hitch
Salisbury, MD 21804